Just got back to Cyprus from another successful Laptop seminar in London this past weekend.
I met some pretty amazing people and the seminar was a BLAST. 

As usual, I selected one of our Laptop Competition candidates to create and launch their online business live onstage.
To find out how you can enter the competition too and win a chance to generate over $20,000 in 90 minutes, simply go to: https://www.facebook.com/thelaptopmillionaire
Random attendee Dillon Dhanecha generated over £12,131 in 90 minutes and he was a complete newbie!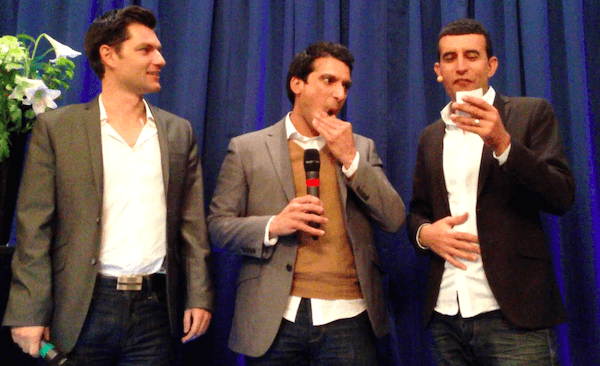 But today I want to share with you some even more exciting news!
As mentioned when you purchased Webinar Magic, I want to partner with you on helping you promote your product or service.
How?
Via the new release of our Webinator software.
We want to put your webinar in our software so that users are able to find and promote your webinars as affiliates. So get your webinars and affiliate program ready.
I will email you more on this in the coming weeks and months.
Also, a lady called Anna came up to me at the London event with an idea that sounds promising:
"How to generate a $3k a week business with zero start up costs." I hadn't met her before but since the idea sounded interesting, I think you might be able to JV with her.
Simply tell her Steven Essa sent you 🙂
Please find her contact details here: Anna Ajina
<anna@infoexpertpublishing.com >
Off to Zurich this week for the Laptop Millionaire World Tour.
Which lucky bugger am I going to make money for this week?
Warmly,  

Steven Essa
PS. JV's is the fast track to success and if you can get your webinars ready I want to pmromote them in my Webinator software. But make sure they're great and they deliver great content or they won't make the cut.